Arndean Estate
Arndean Estate is located at Mains of Blairingone, by Dollar, Clackmannanshire, Central Scotland.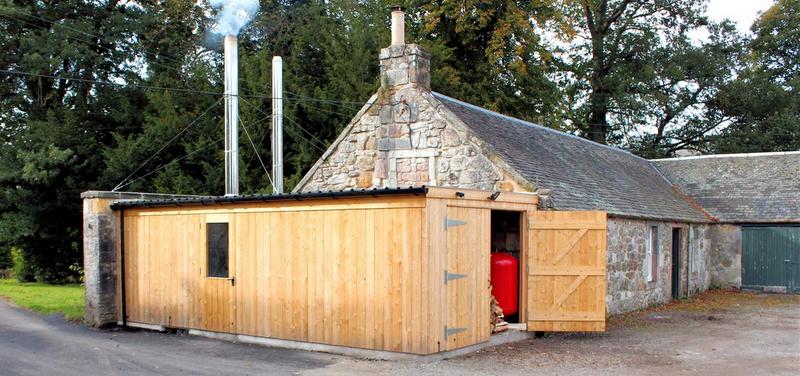 Arndean Estate: Striving for Self-Suciency With expansive views of the surrounding Ochill Hills Arndean is one of Central Scotlands most charming Estates. With public gardens, farming activities, shooting, shing and forestry management Arndean is also one of Central Scotland's busiest Estates. With the combination of the Renewable Heat Incentive, rising fuel costs and expansive timber resources Johnny Stewart realised that now was the timber to install a biomass heating system to push his Estate to becoming self-sucient in meeting its heating requirements.
The Biomass Solution
Scot Heating Company have installed a Fischer TX50 log gasication boiler providing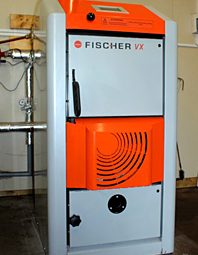 50kWth output to meet the heating needs of the Estate House, oces and outbuildings fuelled with seasoned logs harvested from the Estates own forestry operations. A Fischer PX50 pellet boiler has also been installed to suit the working life that comes with operating a busy Estate – when Johnny is not able to fuel and stack the TX50 the PX50 kicks in and meets the heating requirements and also acts as increased capacity during the winter months. 4000 litres of thermal storage have also been installed.
Service and Support
Scot Heating Company provided complete system training and advise on the increased operation that comes with operating a log gasication boiler and provide a full service and maintenance package to with 24/7 stand by and engineer call out should it be required.
To download this case study as a PDF please Click here.